Data Erasure & Degaussing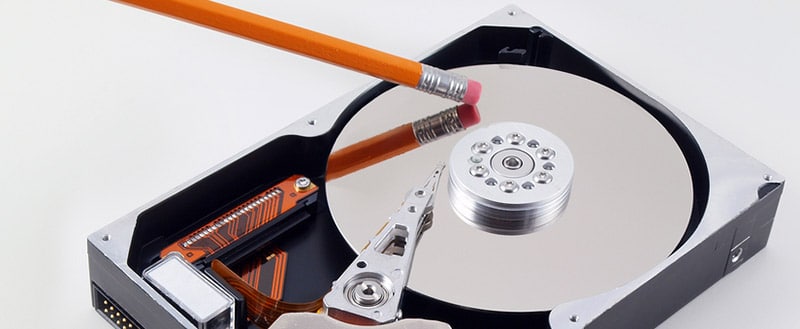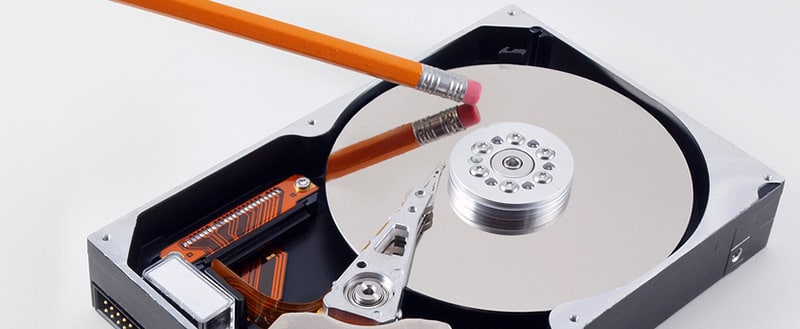 If you have strict security policies that prohibit removal of data from the secure confines of your data center, then degaussing might be the best data destruction method for you. Degaussing is the process of erasing data stored on magnetic media such as computer hard drives and backup tapes by exposing the tape or hard drive to a sufficiently strong enough magnetic field to permanently remove the magnetic memory from the recorded surface. When done correctly, degaussing is perfectly acceptable and completely compliant with NAID, NIST and NSA information destruction guidelines.
The Erasure & Degaussing Process
We come to your location in Austin, Georgetown, Round Rock, San Marcos or surrounding areas
Perform an audit by scanning the unique device serial number or VOLSER number
Provide an Information/Asset Destruction Authorization form for approval and sign off
Degauss the media using NSA/CSS EPL-approved degausser
Provide customer with Certificate of Destruction
Remove and recycle media in an environmentally-responsible manner
Ensure Compliance
According to the IRS website, there are four categories of media sanitization: "disposal, clearing, purging and destroying." In accordance with the guidelines provided by the IRS, if you don't want to have your hard drive completely destroyed, you need to sanitize it in order to purge and clear all of the data that lives on the device.
If you will be reusing the device within the same organization, there are less-strict guidelines, and the device's data can simply be deleted. However, if the device or media is going to be leaving your organization's control, it must be purged.
If you don't choose to clear the device you run the risk of identity fraud, where hackers and identity thieves can gain access to your most private secure information.
One of the best reasons for clearing your devices is to protect your company's valuable industry trade secrets. Even worse, if your hard drives are breached, thousands of customers' data can make it into the wrong hands. This could potentially result in costly legal proceedings or other unwanted publicity and setbacks for your company.
Our mission at Central Texas Shredding is to provide as much security, safety, and peace of mind for other Texas companies in Austin, Georgetown, Round Rock, San Marcos or surrounding areas. If you've been considering degaussing or on-site data sanitization, complete the contact form on this page or give us a call to tell us about your project!
Ultra-High-Security Data Degaussing & Shredding of Hard Drives and Backup Tapes
For our ultra-high secure customers, we recommend degaussing and shredding. We always encourage the customer to verify the effectiveness of our degaussing process. However, since degaussing does not alter the physical appearance of the media, this can be a point of concern for some customers. Physical destruction through shredding is a comforting addition to the data destruction process.
What is Media Degaussing?
Media degaussing is an industry term that refers to the use of something called a "degausser." A degausser works by scrambling the magnetic field which stores the information within your device. This makes the data and information on the device unreadable. It also can never be pieced back together by an outside party or potential identity thief.
While physical hard drive shredding makes it effectively impossible to put back together the information, degaussing is the safest method possible.
Media degaussing is usually used in conjunction with hard drive shredding to make sure that all confidential information is kept that way.
Information Technology Asset Disposition (ITAD)
One of the other specialties that our founder and owner, Tim Henning, is highly proficient at is cleaning a hard drive and reselling it back into the marketplace. Due to privacy concerns and the high skill level required, this is a rarity within the industry. This is one of the great advantages of working with Central Texas Shredding.
By offering this to our customers, we hope to make our services a perfect solution for as many different hard drive shredding and media degaussing needs as possible.
Curious to find out if we can help your company with your next degaussing or on-site media sanitization project? Complete the form on this page or give us a call and let us know the details of your project so that we can get you a quote!
Our Certifications & Associations