Business Shredding Services in San Antonio, Texas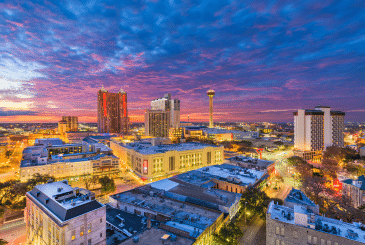 Are your confidential documents piling up, leaving your business vulnerable to data breaches? It's time to take action and safeguard your sensitive information. Central Texas Shredding, based in Austin, TX, proudly extends our premium paper shredding services to businesses in San Antonio and the surrounding areas.
The Lifecycle of a Document
Documents have a lifecycle; they are born, and they must eventually die. For businesses, ensuring a secure send-off for vital records is paramount. Just because a document has outlived its usefulness to you doesn't mean it's harmless. In the wrong hands, the information within your records can be a potent weapon against you, your clients, or your employees.
At Central Texas Shredding, we specialize in providing the ultimate security for your documents, ensuring they meet their end safely.
Your Local Shredding Experts
When you choose Central Texas Shredding, you're entrusting your documents to seasoned industry veterans with over 30 years of security experience. Our expertise, combined with a commitment to quality service, enables us to tailor shredding solutions that align perfectly with your unique needs.
We are NAID AAA Certified, meeting the highest security and ethical standards in the shredding industry. In addition, our founder, Tim Henning, holds the prestigious CSDS designation from NAID, signifying the highest level of accreditation in the information destruction industry. This recognition underscores our unwavering commitment to excellence and security.
Which Shredding Service is Right for You?
Scheduled or Recurring Shredding
Do you have an ongoing need for document disposal? Our scheduled shredding service is designed for businesses like yours. Keep your information secure with regular, hassle-free mobile shredding.
One-Time or Purge Project Shredding
Sometimes, you accumulate documents that need immediate disposal. Our one-time or purge project shredding service ensures swift and secure disposal of those bulky stacks of paper on-site at your location for total security.
Shredding at Your Storage Unit
Need to clear the business files out of your storage unit? We've got you covered. Our efficient, mobile shredding service extends to storage facilities, ensuring your old records are safely and completely destroyed.
Why Should You Shred?
Identity Theft & Fraud Protection
In an era of rising identity theft, fraud, and hacking, secure shredding offers the most comprehensive protection. By consistently following a scheduled shredding plan, you can ensure that every document is securely destroyed by trusted professionals. Your staff and customers can rest easy knowing their information is safe and secure.
Regulatory Compliance
We understand that different industries have varying privacy-related regulations. Whether you're in healthcare, finance, or any other sector, we've got the experience to help you meet compliance requirements. Our shredding services are compliant with HIPAA, FACTA, SOX, and GLB regulations, ensuring your data is handled in accordance with the law.
San Antonio's Business Shredding Experts
At Central Texas Shredding, your privacy is our top priority. We back all our shredding services with industry-leading standard operating procedures to guarantee the safety of your confidential information.
Give us a call or complete the form on this page to let us know how we can assist you. At Central Texas Shredding, we look forward to being your trusted partner in secure document disposal for your San Antonio business. Your security, our commitment.
Our Certifications & Associations