Touchless Curbside Mobile Shredding!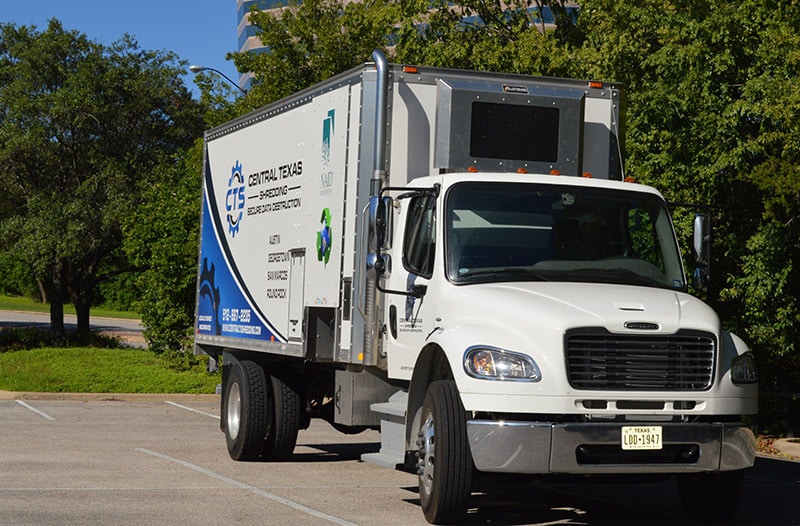 At Central Texas Shredding, nothing is more important than the health and well-being of our employees, families, and customers. Our main priority while serving the needs of our customers is to maintain the health and safety of everyone we encounter during the current COVID-19 outbreak. Central Texas Shredding is closely monitoring the COVID-19 situation and following all guidance and recommendations from the Centers of Disease Control and Prevention (CDC) along with directions from state and local leadership.
Central Texas Shredding is an essential service provider to healthcare, financial, and local government facilities through the removal, destruction, and recycling of sensitive documents and data, including protected health information (PHI) and other personally identifiable information (PII).
All the paper that we shred is used by domestic paper mills across the USA in the production of much-needed toilet paper, tissues, paper towels, and other paper products currently in short supply. Currently, we do not anticipate any service interruptions to our customers. However, we have developed a plan for the safe and secure destruction of documents by offering our customers an optional curbside service.
NEW Touchless Curbside Service!
Call us at 512-897-2235 to book your service and we'll give you a 1-hour window for pickup
We'll call you when we're on our way so you can put your documents outside your door or in your garage
We'll shred on site and charge your credit card when finished; no need to touch or sign anything
If you have any questions about our operations during COVID-19, or would like to book service, please call us at 512-897-2235. We look forward to serving you!
Our Certifications & Associations